Testimonials
Having finished the MSc in Computer Application from SICSR, I can say the academics and the course coordinators have been very supportive and helpful with regard to my assignments and dissertation. SICSR also provided plenty of opportunities to network with pioneers from the industry and gain deep insights about trending technologies being developed for the market needs. There have been meetups, hands-on workshops and opportunities for research under guidance of expert faculty. I can say that the course has geared me up with the abilities required to become a professional data scientist. I simply will endorse the course to absolutely everyone. who is looking to build their career into Machine Learning and Artificial intelligence. A remarkable course that has transformed my hobby into a strong career foundation, without a doubt, it has become the best educational decision I have ever made! Also, I got a chance to meet various industrial people during my course in the meetup and got the chance to do research in the field of Data Science.

Abhinav Anil
MSc(2018-2020) Data Scientist at Senquire
An exciting journey which began in 2005 has reached to a stage where one would start to chase the ultimate purposes of life, it could mean different for different people but for me it is chasing the passions and trying to make a difference in society. But to reach to this stage one would need a solid foundation. SICSR enabled all of it for us in our batch. I did MBA from SICSR between  2003 to 2005.  So far, those two years are the most crucial part of my life. It is important to highlight that the practical approach towards learning could be a talking point now, but in SICSR it has always been a way of teaching. Lot of practical assignments gave exposure to real life problems and ways to solve those. It enabled higher emotional quotient, inculcated confidence, and taught us the art of applying the knowledge to our customer's advantage. Excellent facilities and access to best faculties enabled superior learning experiences. SICSR has developed and continue to build a strong bond among the Alumni resulting in a family like feeling to interact, express, and explore among ourselves. Thank you so much for initiating and holding the platform for Alumni Collaboration.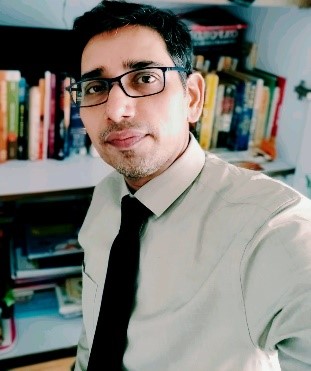 Shailendra Jain
MBA(IT) (2003-2005) Head of SU Product Services India, TietoEVRY
I am proud to be part of SICSR.....There are numerous factors which stands out SICSR from other colleges..... Esteemed and experienced full time as well as visiting faculty is one of the main thing which helps students to stay on right track and gain knowledge. Cutting edge curriculum which is always updated as per the industry needs is another aspect which helps students stay relevant with industry trends. Moreover guest lectures, internal events gives opportunities to students to get connected with industry experts and showcase their talent. Support from placement cell and alumni connect sessions before placements are definitely helpful to gain real insights for staying ahead in this job market and to achieve success. I enjoyed my 2 years while doing My MBA here.

Ajinkya Vaze
MBA-IT (Batch 2016-2018) Alepo
Whenever I think of SICSR, the word family comes into my mind. These 2 years have been the biggest learning curve of my life. I was part of SICSR from 2018 to 2020, where I not only learned about management skills in IT but also about how to survive and have an edge in the industry with throat slicing competition. The course structure is manufactured according to current industry needs and the faculties who convey immense industry experience taught us really very well about technical as well as soft skills. Last but not the least, the placement cell has been very helpful to all the students, specifically Mr. Sanket Kurdukar, who has been working day and night to help students get placed in the industry. Likewise, he has kept up great associations with organizations and students as well. Altogether, my tenure with SICSR has been very helpful to me for my personal and professional growth. I thank each and every one at SICSR for making this journey beautiful."

Luv Shah
MBA-IT (Batch 2018-2020) Scanpoint Geomatics Ltd.
SICSR MBA (IT) has been phenomenal for my career journey after my engineering... The blend of IT and business helped me to get a clear picture of the IT process and technologies in fortune 500 companies. My specialization in DW and BI helped me to have a strong foundation of DW and statistics which was instrumental in grasping technology trends in Big Data and machine learning. SICSR has been one of the oldest institutions of the symbiosis family hence the Alumni presence has been global and deep-rooted to all top-notch business organisations.

Deep Sarkar
MBA (IT) (2008-2010)
Business Manager at EVERSANA
Attending Symbiosis Institute of Computer Studies and Research through the MS.C SS program has shaped me into an independent and tenacious project individual. The professors challenged my academic abilities and I have grown so much because of them. Symbi was one of the best decisions I ever made.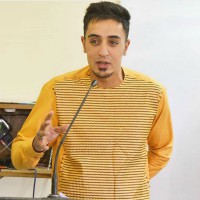 Nasratullah Zarif
MSc (SS) (2018-2020)
Afghanistan Senior Assistant, Cyber Security, at BDO in India
The time I spent at SICSR was the most important time in my life, I learnt so many things like confidence, culture, meeting important people in life and the most important part is that I am able to believe in myself and provide me the best educational quality. Thank you so much SICSR for everything.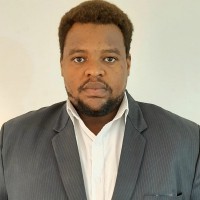 Ahmed Hassane Ahmed Dabouga
MBA (IT) (2018-2020)
Chad
My five years at SICSR right from my BCA till MSc (CA) were a great learning experience.It was full of learning and grooming oneself. It gave me an opportunity to meet different kind of people and learned many things. It made me stronger and took me a step ahead for being an independent person

Arifa Orfan
BCA(2015-2018), MSc CA(2018-2020)
Afghanistan
I belong to the Y2K batch of SICSR, it is this institute which made me what I am today. Studying at SICSR was an honour as it gave me the privilege to get trained from the best of the best. I still treasure the good time and the UNIFY memories. As an alumnus I am always more than happy to hold webinars and contribute to my alma mater whole heartedly. Wishing you the best always.

Ms. Priti Phatale
MCM (1998-2000)
Ex Assistant Vice President, Deutsche Bank and Founder of SoberRecover
Experience at SICSR was very enriching with lot of learning and fun. The beauty of MBA-IT course is - it is a perfect amalgamation of business and technology. All the subjects in this 2 year course were carefully thought through that brought in a broader perspective which helped me in my career early on. Another added advantage the course offered was the opportunity to work on real use cases. This helped me learn the practical implementation of theoretical knowledge which in turn inculcated team building and presentation skills along with deeper understanding of the topic. Entire faculty of SICSR has always been very supportive and they worked very hard in our overall development. These 2 years at SICSR has helped me grow both professionally and personally. I feel privileged to be an SICSR alumni and be part of the Symbiosis International University family.

Rashmi Joshi
MBA (IT) (2005-2007)
Head Marketing - SAP and Salesforce Practice, Infosys