The highest annual package received by students of MBA (IT) (2020-22) is approx. Rs. 26 L
7 students of MBA (IT) and MSc (CA) (2020-2022) placed with a compensation of 57,000 per month as stipend
27 students from BCA and BBA (IT) (2020-2023) have been placed in Deloitte
Students from BCA and BBA (IT) from batch (2020-2023) placed at a prestigious firm bagging a salary package of approx. 21Lper annum
Beginning of Placement Season 2022-2023 started with best IT companies like-HSBC,Deloitte,Veritas,PwC,Tech Mahindra,UBS,Colgate,Philips,HPE,Amdocs,Bajaj Finserv,Webonise,Yardi,Federal Bank,Comscore,Fintellix,Nexdigm,Onit,EY…Many more
News
​
​
​
​
Toshali Kritika from BCA 2021-2024 batch took part in the United Nations Human Rights Council at the Symbiosis International MUN Conference held between 11th and 13th February 2022. She received the High Commendation Award for her performance.
​
​
​
​
​
​
Ms. Shatakshi Vishwakarma, Chair, Pravidhi- The SICSR IEEE Student Branch, from BCA Semester IV, Batch 2020-23 was selected as Design Team Lead at IEEE Pune Section Students Activities Committee 2022.
​
​
​
​
​
​
Girish Bhagwanani from BBA-IT 2020-23 was a part of Delhi Capital's event management and content creation team this IPL season (2022).
​
​
​
​
​
​
Aditya Tuteja from BCA 2021-24 batch participated in Essay Writing Competition organised by Educational Activities Committee, IEEE Pune and won the second prize in student category.
​
​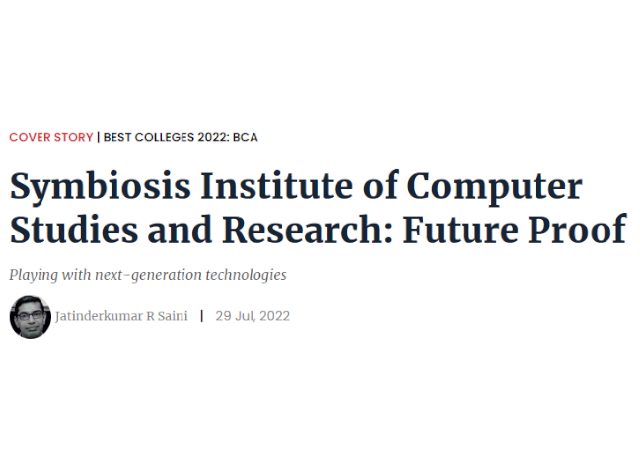 SICSR got featured in the OPEN Magazine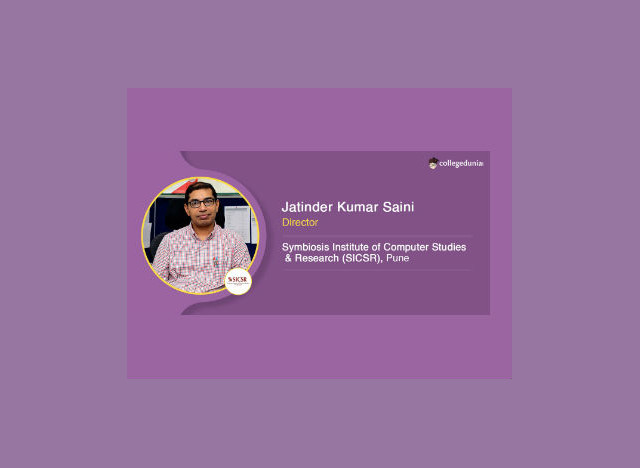 Interview with the Director by collegedunia
Placement Highlights
The highest annual package received by students of MBA (IT) (2020-22) is approx. Rs. 26 L.

Students from BCA and BBA (IT) from batch (2020-2023) placed at a prestigious firm bagging a salary package of approx. 21Lper annum.
7 students of MBA (IT) and MSc (CA) (2020-2022) placed with a compensation of 57,000 per month as stipend.
27 students from BCA and BBA (IT) (2020-2023) have been placed in Deloitte.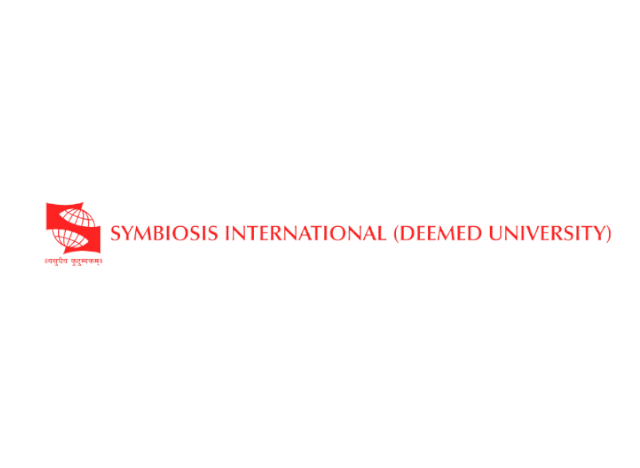 SIU has been ranked amongst the top 800-1000 Universities in the world by the Times Higher Education World University Rankings 2022.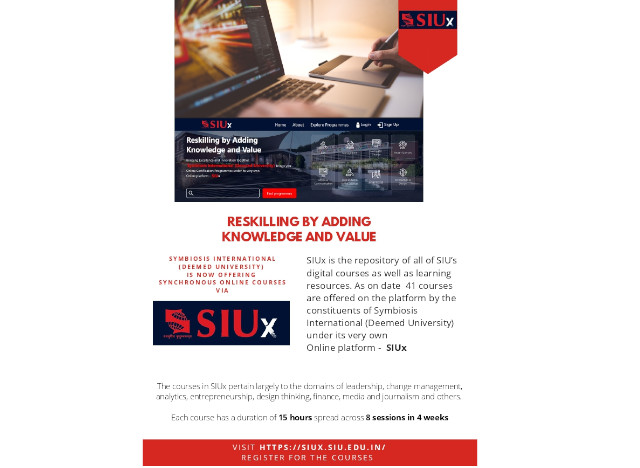 SIU is now offering synchronous online courses via SIUx. Read More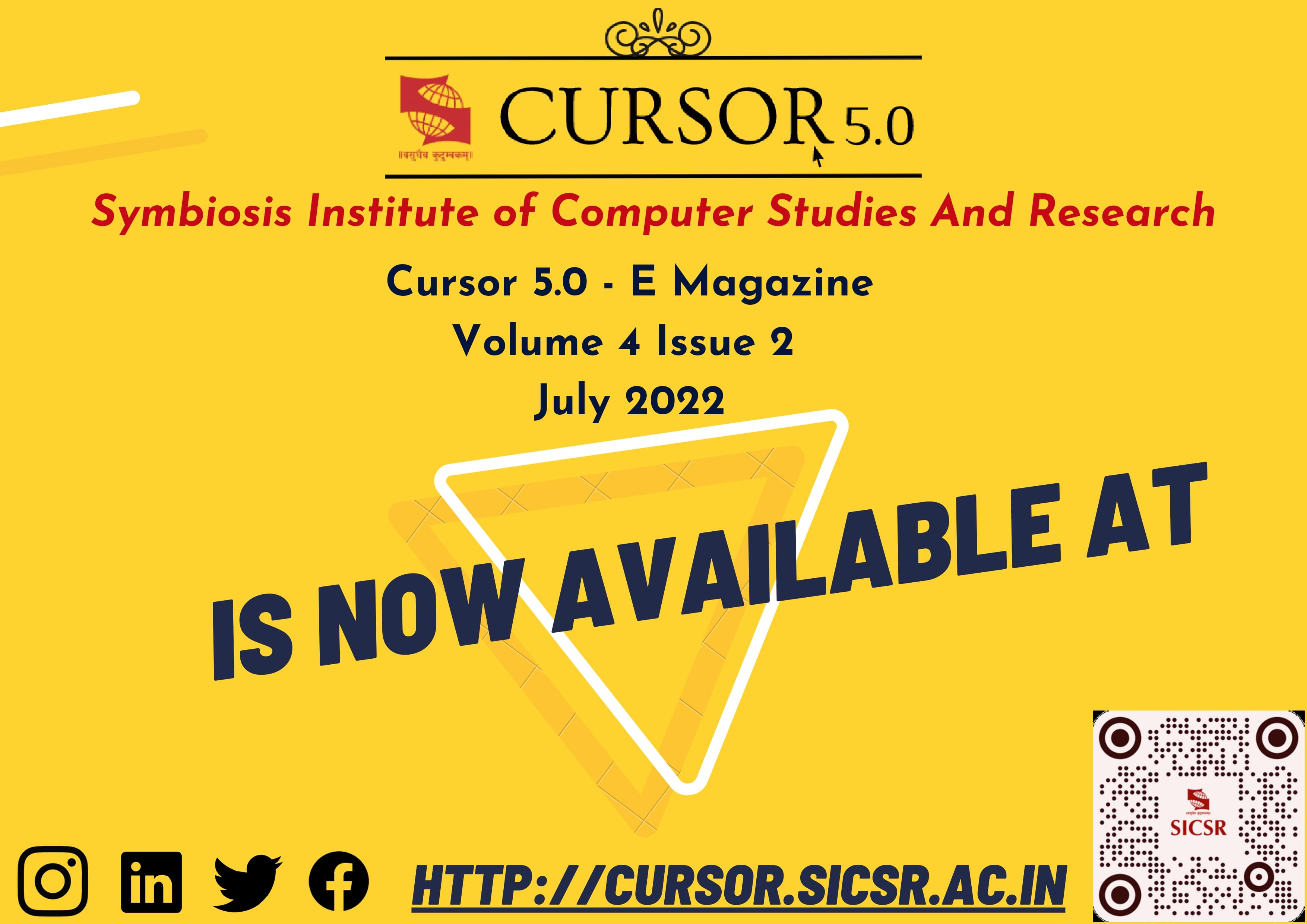 CURSOR 5.0 Volume 4 Issue 2 is out now. Check out the official E-Magazine of SICSR by visiting the website or by scanning the QR Code given in the picture. Do visit the magazine to encourage the CURSOR 5.0 team and students. Do write back to cursor@sicsr.ac.in in case of any feedback. We hope you find this to be a good read.
Rankings
Ranked #5 Among the Top 10 Emerging BBA Colleges in 2022 (India Today Best Colleges Ranking 2022)
Ranked #5 Among the Top B-Schools of Eminence for MBA (IT) in 2022 (GHRDC-CSR B-Schools Survey 2022)
Ranked #7 Among the Top 10 Emerging Colleges for BBA in 2021 (India Today)
Top Recruiters
Our Alumni also work at